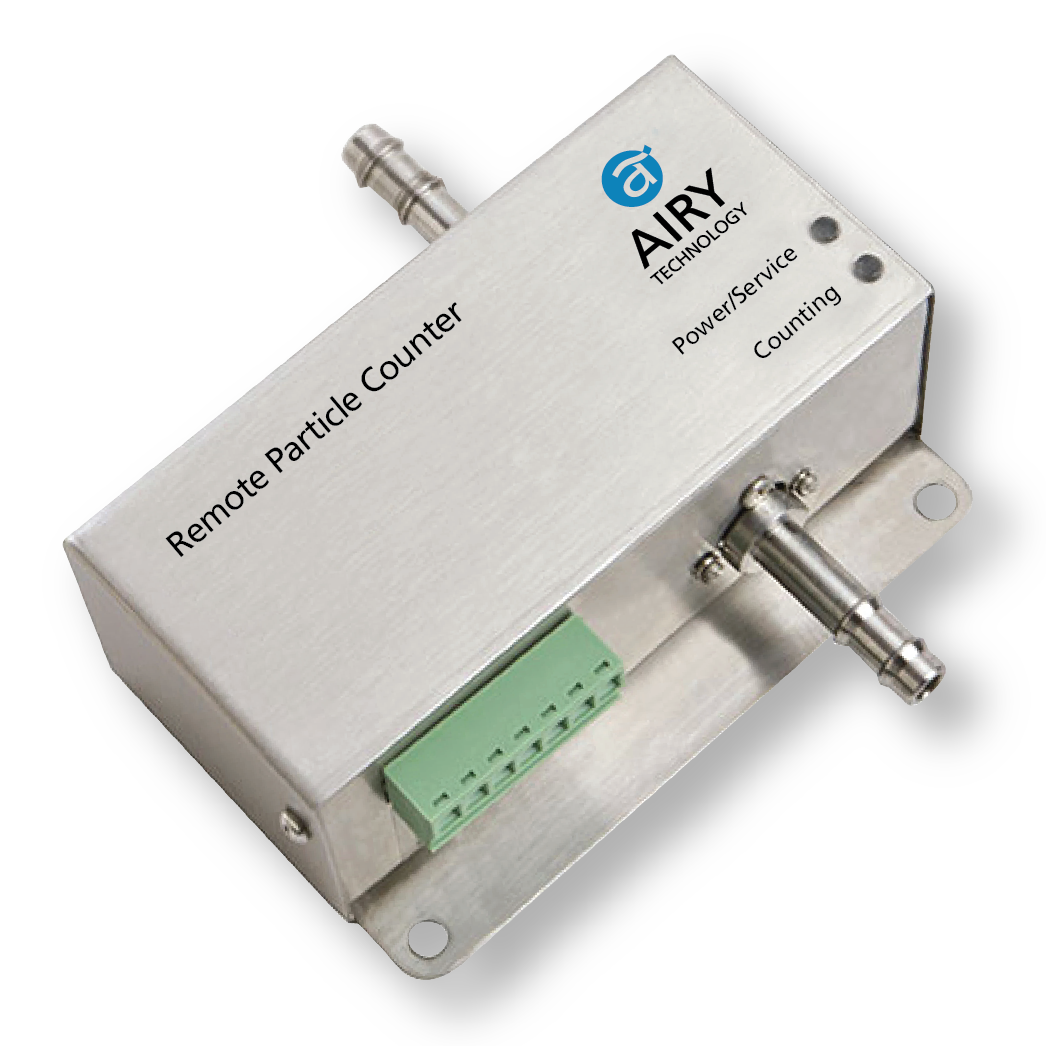 P235 Remote Particle Counters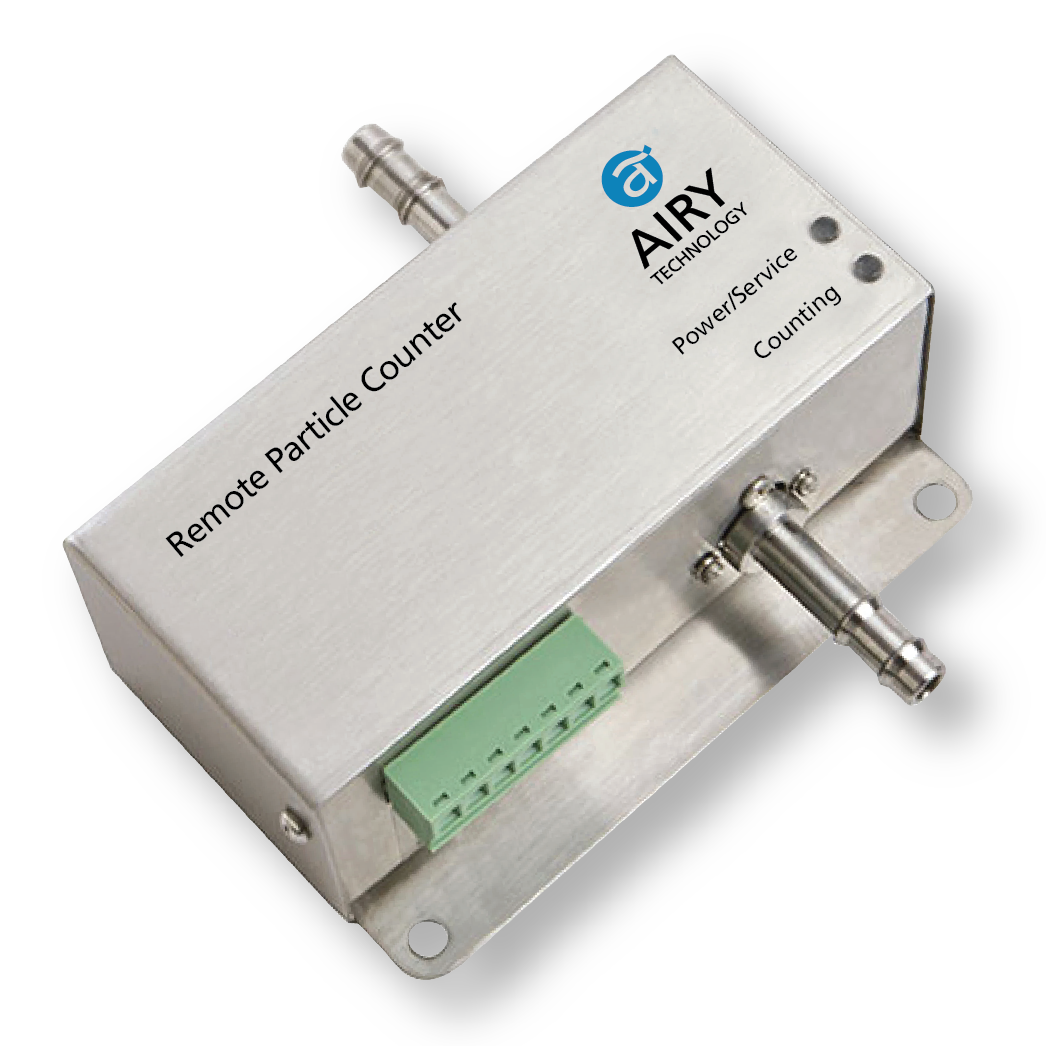 P235 Remote Airborne Particle Counters
0.1 CFM (2.83 LPM)
The Airy Technology® P235 remote particle counter measures 0.5 μm and 5.0 μm with a flow rate of 0.1 CFM (2.83 LPM). Integration is easy into a real-time monitoring or building management system via Modbus™ RTU or Modbus™ ASCII.
The P235 is the smallest remote particle counter in the market and has easy mounting options.
The Airy Technology® P235 complies with ISO 21501-4 and includes a 1 year limited warranty.
Measures 0.5 μm and 5.0 μm
0.1 CFM (2.83 LPM) flow rate
Measures 2 channels of simultaneous data
Long life laser diode
Modbus™ RTU or ASCII outputs
Concentration limit of 500,000 per ft³
Complies with ISO 21501-4 and JIS B9921 standards
Lightweight stainless steel enclosure
Easy to clean and wipe down
1 year limited warranty
| | |
| --- | --- |
| Channel Sizes | 0.5 μm and 5.0 μm |
| Counting Efficiency | 50% at 0.5 μm; 100% for particles > 0.75 μm (per JIS) |
| Concentration Limits | 500,000 particles / ft3 at 5% coincidence loss |
| Light Source | Long life laser diode |
| Zero Count Level | <1 count / 5 minutes (per JIS B9921) |
| Flow Rate | 0.1 CFM (2.83 LPM) |
| Flow Control | Critical orifice |
| Vacuum Requirements | External vacuum >15" (38.1 cm) of Hg |
| Calibration | NIST traceable |
| Sample Probe/Tubing | Isokinetic sampling probe |
| Communication Interface | Modbus™ RTU or ASCII outputs (specified upon order) |
| Power | 9-30 VDC |
| Dimensions | (L x W x H) 1.8" x 3.7" x 1.5" (4.5 cm x 9.3 cm x 3.8 cm) does not include probes |
| Weight | 0.62 lb (0.28 kg) |
| Standards | ISO 21501-4 and JIS B9921 |
| Warranty | 1 year limited warranty |
| Operating Conditions | 5° to 35°C 20% to 95%RH non-condensing |
| Storage Conditions | -20° to 50°C Up to 98%RH non-condensing |
| Optional Accessories | Isokinetic sampling probe, purge filter, data cable, vacuum and sample tubing |