Airy Technology offers a line of advanced-technology particle counters and air quality monitors. Added intelligence to each module results in products with superior performance and extended features.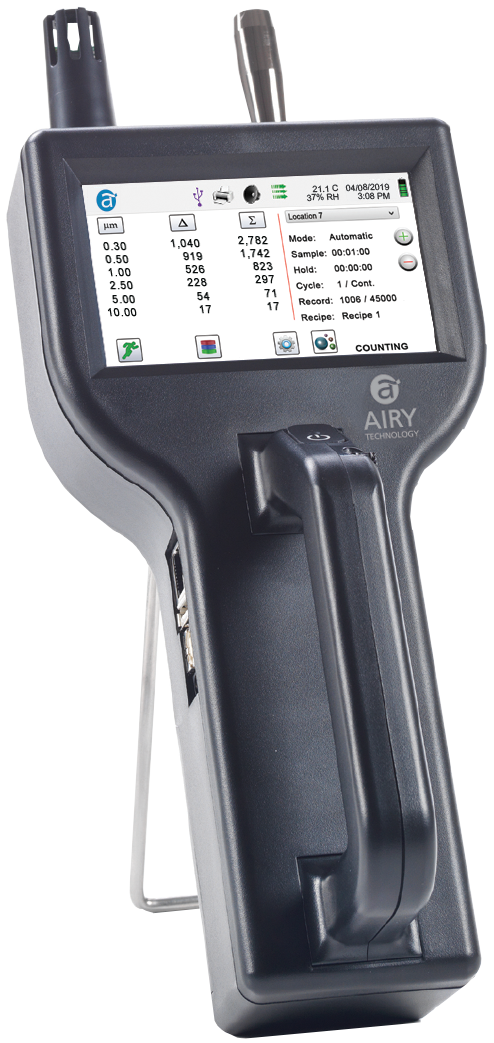 Vertically integrated particle counter manufacturing
As the most vertically integrated particle counter manufacturing company in the industry, Airy Technology engineers and manufactures its own display, battery, vacuum pump, sensor and counting technology from the ground up.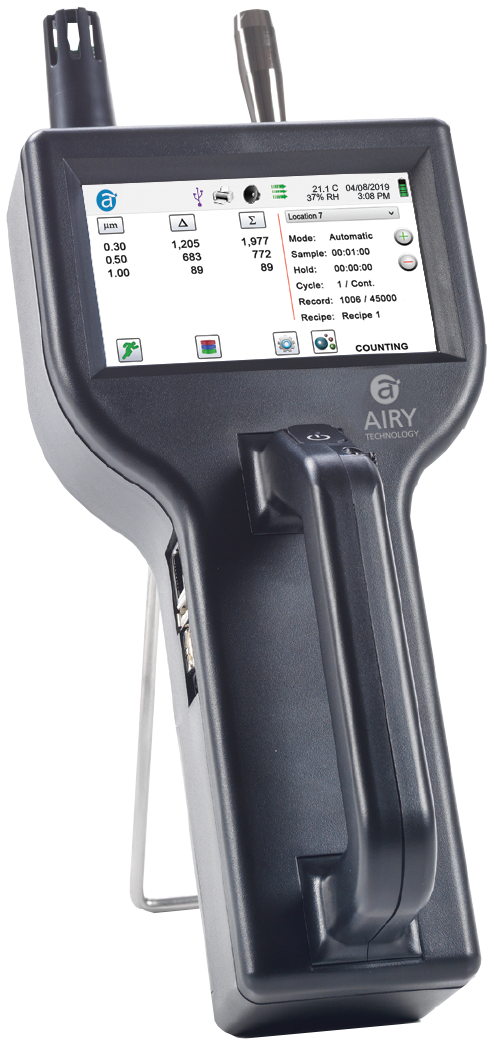 Handheld
Particle Counters
Airy Technology's Handheld Airborne Particle Counters use laser sensors to accurately count and monitor particulates down to 0.3 microns. The portable devices actively sample air with an internal pump and nozzle. They provide real-time particle count data for indoor air quality surveys, HVAC testing, and cleanroom monitoring.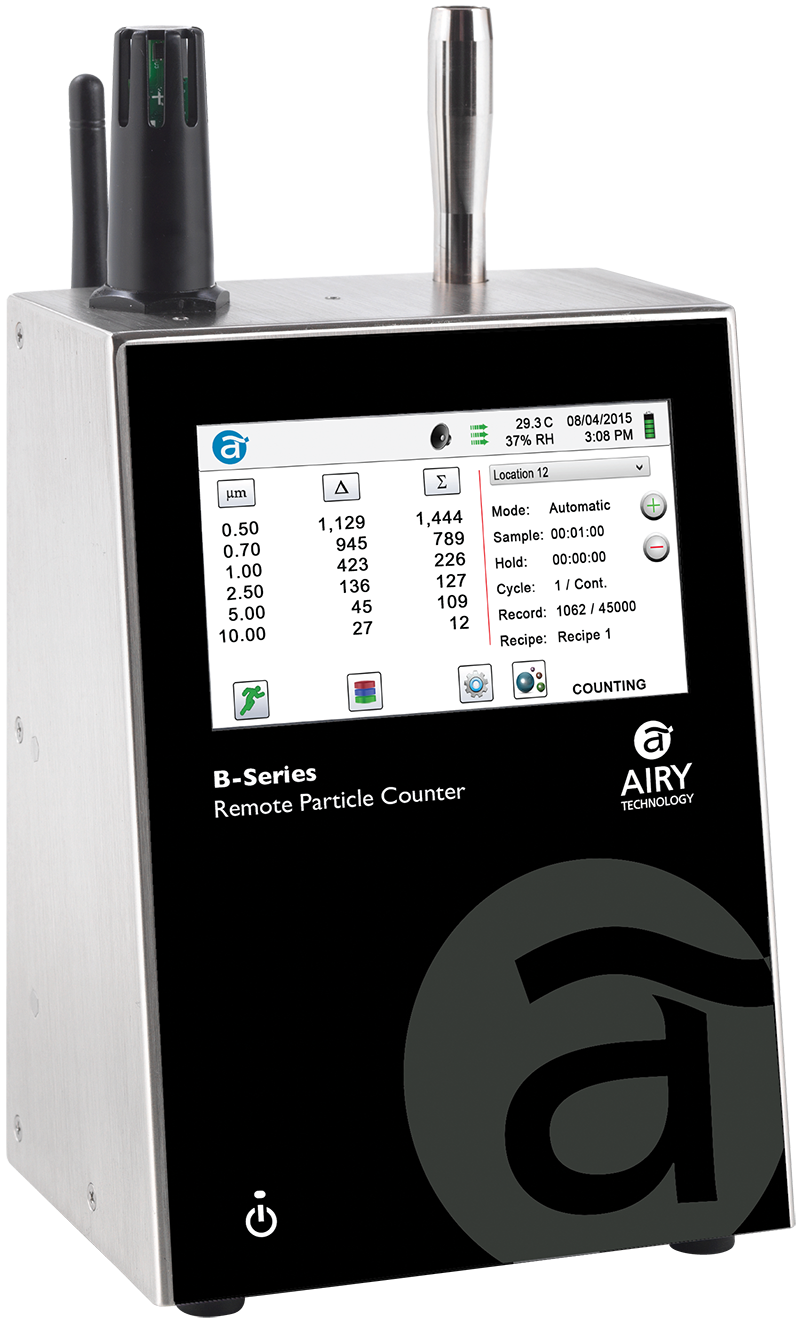 Benchtop
Particle Counters
Airy Technology's Benchtop Particle Counters are designed for indoor air quality and cleanroom applications, these stationary counters run 24/7 to log data on particle levels. Configurable alarms alert when user-defined concentration thresholds are exceeded.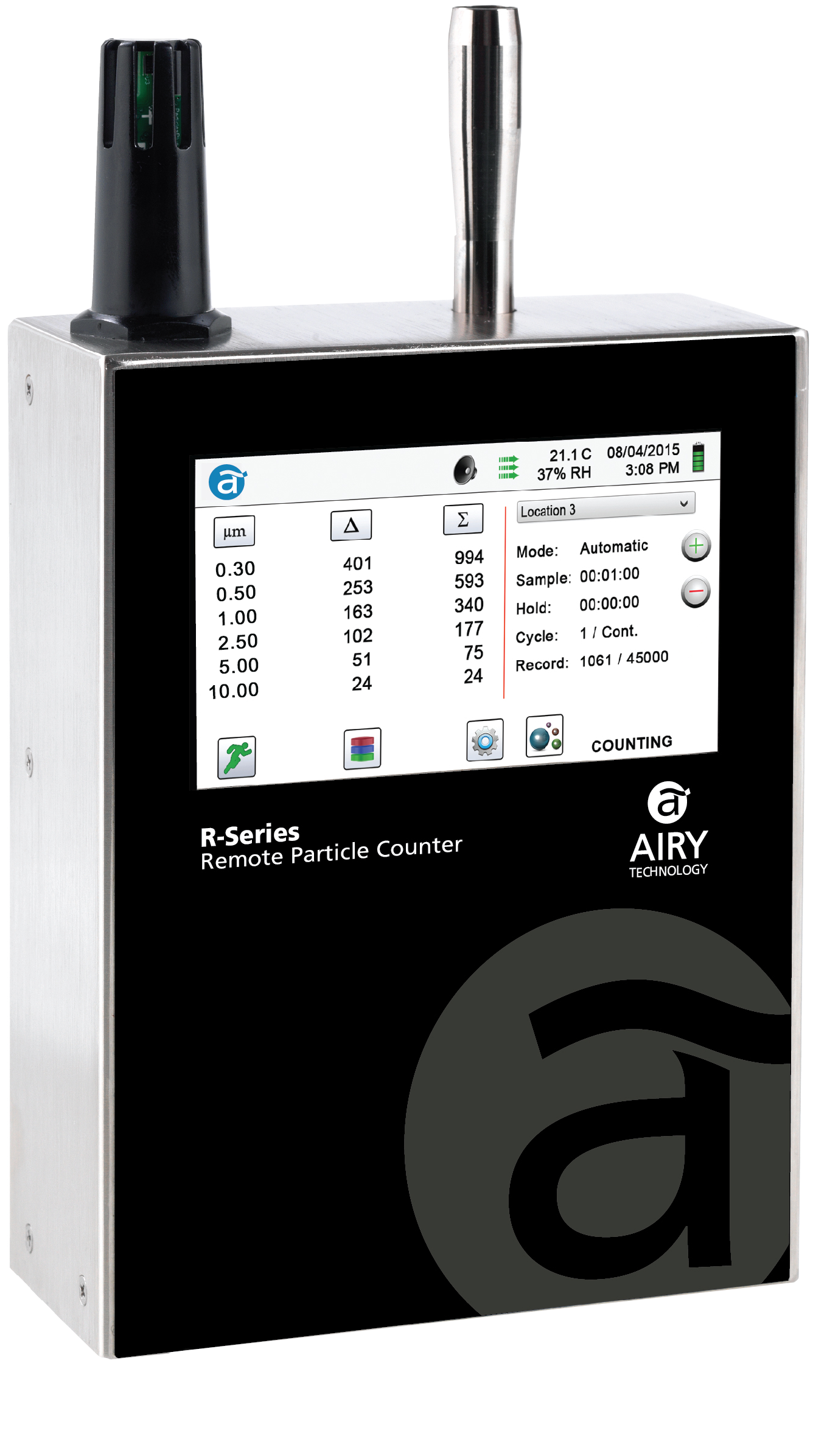 Remote Particle Counters with Display
Airy Technology's Remote Particle Counters with display offer 24/7 real-time monitoring of airborne particulates down to 0.3 microns. Designed for network deployment across multiple locations, these instruments transmit data via Wi-Fi, Ethernet, or Modbus for remote access.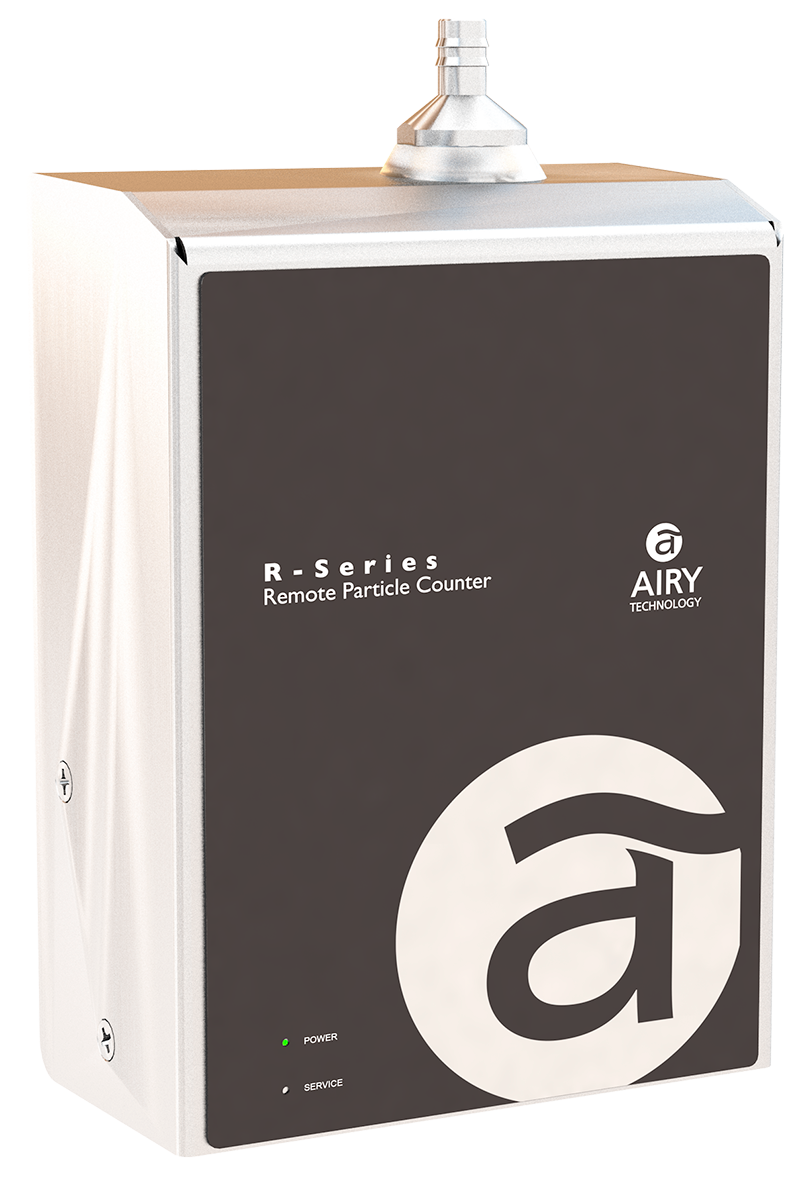 Airy Technology's Remote Particle Counters offer 24/7 real-time monitoring of airborne particulates down to 0.3 or 0.5 microns. Remote Particle Counters ensure cleanrooms stay within strict particulate concentration limits. Real-time ISO class visibility from any location allows immediate response to excursions to maintain critical clean environments.
Customized products for specialized application.
Donec rutrum congue leo eget malesuada. Donec sollicitudin molestie malesuada. Quisque velit nisi, pretium ut lacinia in, elementum id enim.
with verifiable performance
Airy Technology's coordinate measuring instruments adhere to the strict ISO 21501-4 and JIS B9921 standards for accuracy and repeatability. With guaranteed maximum permissible error values, Airy's instruments reliably deliver precise, consistent measurements for quality control and inspection processes.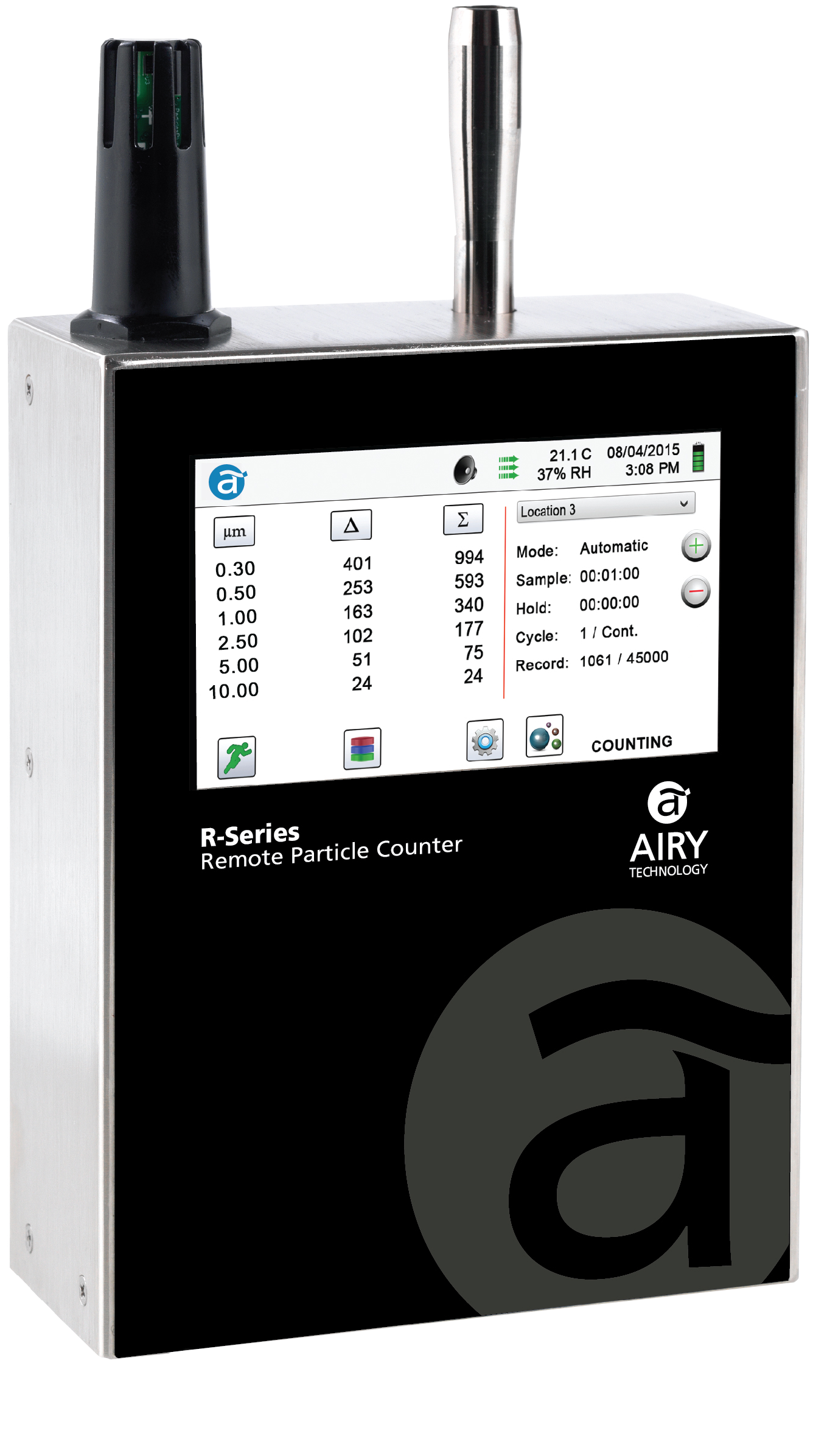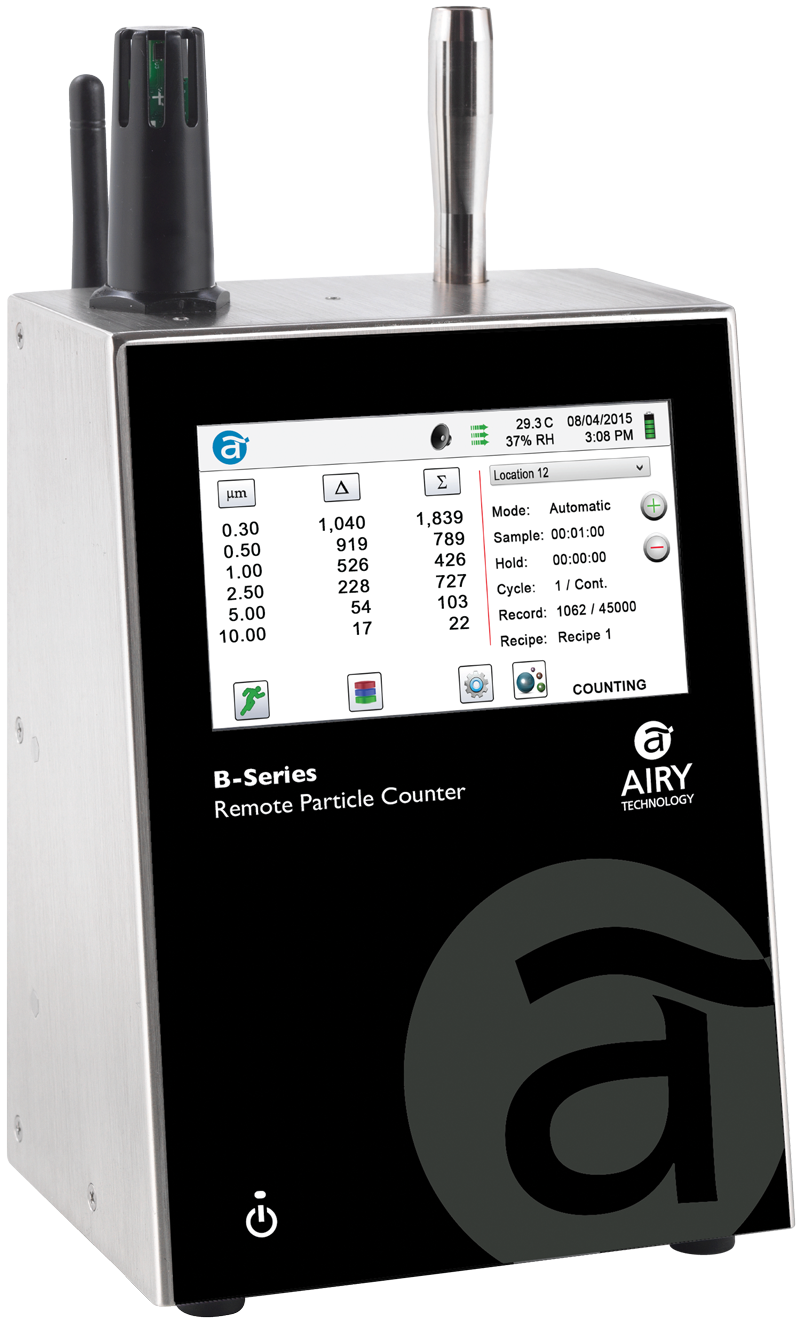 Airy Technology utilizes internationally recognized and traceable standards in the calibration of the instruments it services. Our trained technicians adhere to all ANSI/ISO/GMP standards related to calibration procedures and practices. Our support instrumentation and reference standards are certified annually and provide the highest accuracy available.
Discover superior instruments with Airy Technology. Our innovative technology leads the industry in precision, accuracy, and reliability. Contact us today to find the ideal solution for your application.